Best Animated Explainer Video Production Company
All Inclusive Professional Explainer Video Package @ ₹7,000
We create

fully customized explainer videos for startups & businesses

that

educate

or

promote

your brand. Let's band together to produce high ROI 2D 3D videos for

guaranteed success

.
We've created 2000+ animation videos for 600+ amazing brands (startups & companies) from 27+ countries around the world.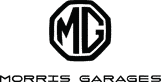 We approached Mystery Monks with a video requirement as our dry cleaning business was not doing that well. We researched a lot and found out that the future of marketing are explainer videos but being a family-run business, we had no idea how to go about getting our dream animated business explainer video made. Mystery Monks took care of all that and it's been three months since we have started using their video for generating awareness and we've seen extremely positive results. Thanks, MM!

Saul Hudson

Lapels
I searched the entire web for best explainer video creators until I found Mystery Monks and you made it so simple. My new animated training explainer video has made it so much easier to train the new interns compared to the old manual method. I just play the video you made and leave the room, it's that easy now!
Thanks, guys!

Martha Fishbein

Empyre Comms
Mystery Monks was incredibly helpful when I placed a explainer video order for my company. I ordered 1 video at first but after experiencing their incredible work, I ended up adding two more video requests. I was extremely satisfied with the coordination I had with the Mystery Monks team. They are extremely responsive, understanding and always deliver on time. I will be returning to Mystery monks every time I need a new video. Mystery Monks is a decent explainer video company.

Rahul Tripathi

KPMG
Don't hesitate to invest in a project with Mystery monks. They are very good at explainer video production.They had good voice-over translators. My project was delivered within the expected time. Mystery Monks is a decent explainer video agency.

Varadharajan Rajaram

Horlicks
I just had the pleasure of working with Mystery Monks on a video project. Their team is very professional, with an incredibly quick response time. Beyond that, they provided what they said they would and it was easy for me and done on time/budget. As for quality, I could not be happier. I would highly recommend the video makers at Mystery Monks for your video needs. They are one of the best explainer video production companies out there.

Dan Hale

SAP
PRODUCT
Animated Explainer Videos
3D Explainer Videos
2D Motion Graphics Video
Mobile App Demo Video
3D Product Animation
Explainer Video Production
3D Architectural & Visualization
Corporate Video Production
Product Training
Explainer Video Services
Internal Videos
Testimonial Videos
Educational Videos
VIDEO STYLES
2D Animation
3D Animation
Whiteboard Animation
Spokesperson Animation
Motion Graphics
3D Character Animation
Flash Animation
INDUSTRY
B2B Videos
B2C Videos
Utility Services
Consumer Packaged Goods.
Healthcare & Pharma
Fitness
Lifestyle
Education
Management
Architecture & Planning
Financial Services
Cybersecurity
Internet of Things
WHY US?
Startup Friendly Pricing
100% Money Back Guarantee
Scripting & Voiceover Included
7-Day Delivery
24/7 Customer Support
Engage More & Boost Sales
Increase Conversions By 5x
Increase Sales By 85%
Error: Contact form not found.
A24/9, Mohan Cooperative Industrial Estate, Saidabad, New Delhi, Delhi 110044