A picture is worth a thousand words but a video is worth a thousand downloads!
If you have created an app and are struggling to promote it, remember there is no better way to do it than through explainer videos. A small promotional video of 60-90 seconds can get your message across to the target audience much more easily than making them spend 20-30 minutes reading about it on your website.
Besides, an explainer video is fifty times more likely to show on Search engine results page of search engines like Google, Yahoo, and Bing.The attention span of the audience on the internet is on a decline but a short explainer video is very persuasive and can encourage your prospects to download your app.It also reduces bounce rate.
Of course, it is advisable to place your app explainer video on the Play Store or the App Store to hit the attention of the audience at the right time. This is the time when they choose between downloading and not downloading an app.
So how do you go about creating the right explainer videos that lead to real user downloads?
Here's how.
The Script: 

Before writing the script,  answer the following questions:

Who is Your Target Audience?

Which would 2-3 key features of your App you like to highlight?

How to use the app?

What Call to Action (Install Now, Download Today ) would you like to include?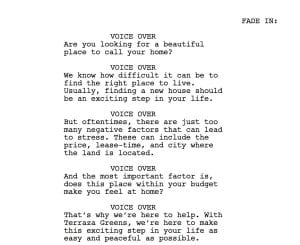 The length of the video: This is going to be a very subjective approach as difficult-to-use apps would require more explanation than simple concepts. However, prospects are more likely to engage better with videos that are short and visually appealing. An average app explainer video does not exceed 90 seconds so decide carefully.
Sound and Music: Another important aspect of your promo video is the quality of sound. A voice-over by an amateur can be spotted in seconds and will take an equal amount of time to ruin your video. Use a professional voice-over artist instead. Do not record sound on mobile phones or tape recorders as it will tamper with the overall quality of your video. There are numerous websites and agencies that provide you with professional voices. Voices.com is a good place, to begin with.

You can also use music to set the tone of your video. Make sure it resonates with the visuals.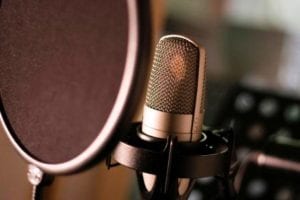 Visuals: 

You trust what you see. You also remember it. Visuals are a secondary element, but they are important. They are the first thing a to-be-app-downloader is going to notice. They enhance your video and make it engaging. Do not overload visuals with details but keep it simple and entertaining.
Other aspects: 

Since your ultimate goal is to increase app downloads, focus more on the benefits your app provides than highlighting what other apps are missing.

For example, if your app is about a free calling service, focus on the quality of the call, the data it consumes, 24 by 7 support system, additional features like stickers and text messages rather than talking about competitor apps that have only messaging service.

Keep your app promo video as entertaining as you can. A video with a serious music or tone will certainly bore the target audience, except when your app targets businessmen. Include a striking Call-To-Action to convert prospects into consumers.

Now that you are equipped with all the information of creating the right explainer video, it's time to begin!